Grand Prairie High School


Class Of 1971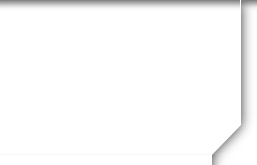 In Memory
Deany Culpepper
Marion Dean Culpepper
July 29, 1953 - June 30, 2015
Dean Culpepper passed away June 30, 2015. He was born July 29, 1953 in Grand Prairie, Texas to Charles and Ruby Culpepper.
As a young man, Dean was a member of DeMolay. He attended Grand Prairie High School where he played Alto Sax in the band and played in the Jazz Band. In 1971 he graduated and began working for Cardinal Health Co. After 15 years he left and began working as a truck driver for Pat Salmon and Son Co. Dean met Cheryl Abney through several mutual friends and they were married April 29, 1983. Dean was a fun-going man who enjoyed life. He would go fishing and was a avid sports watcher. His favorite teams are the Dallas Cowboys and the Dallas Mavs. Dean was a member of Grand Prairie Family Church and the Grand Prairie High School Alumni.
Dean was very supportive of his family. A true family man, he never missed any activities his children and grandchildren were in. When they would have to travel out of town for a competition he would pack the whole family and drive. He also found a way to make every trip a fun family vacation.
He is preceded in death by his parents Charles Culpepper Sr. and Ruby Powell Culpepper. He is survived by his wife Cheryl Culpepper; children Kim Taylor and her husband Randy, Larry Griggs, Aaron Culpepper, Amy Culpepper; grandchildren Alyssa McCarley, Randall W. Taylor II, Tiffanye Taylor; siblings Charles Culpepper II, Sharon Culpepper, Paul Culpepper and numerous nieces, nephews and cousins.