Grand Prairie High School


Class Of 1971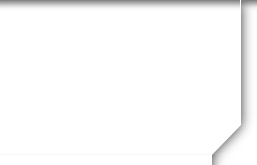 In Memory
Gary Kirkpatrick
Gary Louis Kirkpatrick, Loving husband, adoring father and grandfather, precious brother, son and friend found peace after a courageous 2-1/2 year battle with unrelenting brain cancer on Saturday September 8, 2012 in the comfort and serenity of his peaceful home in Mineola, Texas. Born April 15, 1953 in Dallas, Texas,
Gary is preceded in death by his parents L. B. and Neva Kirkpatrick, and survived by his loving and devoted wife Nancy, children, Stephanie Rauschuber and husband David, Robert, Angela and Billy Kirkpatrick, step-daughter and son-in-law Stephanie and Kyle Wolery, grandchildren Hannah Rauschuber and Kai Wolery, two sisters Judy Youngs and husband Don, and Sandy Bell, as well as a host of cousins, aunts and uncles, nieces and nephews, friends and fishing buddies too numerous to count.
A career Dallas Police Officer, who followed in the footsteps of his father, Gary spent much of his career in homicide and eventually led the Special Investigations Unit which investigated high-profiled homicide cases and police shootings. He enjoyed his final days and years with his wife Nancy among the serene and peaceful beauty of their farm in Mineola, where the Kirkpatrick Cattle Company was founded following his retirement from DPD in 2010.
Although he was proud to serve as a Dallas police officer for over 38 years, he was most proud of his role as a father and step-father. His sons and daughters, for whom he was the ultimate mentor and role model, were his pride and joy. He spent tireless hours serving as a scout leader and football dad, while also attending countless dance recitals, cheer routines and homecoming courts . Gary delighted in the capabilities and achievements of each child individually, and never tired of watching them excel in everything they chose to do.
His proudest accomplishments included accompanying son Robert to Philmont Scout Ranch, New Mexico, where together they traversed 66 miles of rugged terrain, while forging an unbreakable bond between father and son; walking his princess Angela across the field on on every high school homecoming game, and cheering Billy toward victory on the football field. Special thanks to daughter Stephanie for teaching him to be a great dad, and for giving him the gift of his first granddaughter, and to his step-daughter Stephanie for sharing her mother, and for giving the gift of a precious grandson.
Gary will be remembered as an avid fisherman who rarely met a fish he couldn't catch, a boat he didn't love, or a lake he couldn't conquer. Lake Fork was his favorite fishing hole of all. He was a gentle giant of a man who rarely raised his voice, even in the most trying circumstances. A man characterized by few words, his "I love you's" will be forever cherished by those he loved and who loved him in return. Memorial/Celebration of life: Thursday, September 13, 1:00 p.m. , First Baptist Church Rockwall, 610 South Goliad Street, Rockwall, Texas, 75087. In lieu of flowers the family has requested memorials may be made to the Neuro-Oncology Research Foundation, Baylor Health Care System Foundation, 3600 Gaston Avenue, Suite 100, Dallas, TX 75246.

Inline Image Not Displayed
Article by Joe Simnacher
Dallas Morning News - 09/13/2012
Gary Kirkpatrick, retired Dallas Police homicide detective, SIU commander, dies at 59
Gary Louis Kirkpatrick always took the extra effort, whether he was solving a murder for the Dallas Police Department or being a dad.
During his more than 38 years with the department — including more than 20 with the homicide unit — he developed a sterling reputation as a detective, colleague and trustworthy liaison to journalists. But he was most proud of his role as father and stepfather, his family said.
Mr. Kirkpatrick, 59, died Saturday of complications of brain cancer at his home in Mineola. He had battled the brain cancer since shortly after he retired in January 2010.
A memorial service will be at 1 p.m. Thursday at First Baptist Church, 610 S. Goliad St. in Rockwall.
Mr. Kirkpatrick approached every homicide — whether it was the death of a drug dealer, prostitute or bank president — with persistence, said Sgt. Larry Lewis, who followed Mr. Kirkpatrick as commander of the special investigative unit.
"He realized … everybody has a family," Sgt. Lewis said. "Everybody needs closure, and that's how he approached every case. He took his job very seriously."
Mr. Kirkpatrick was born in Dallas, where his father, L.B. Kirkpatrick, was a Dallas police officer.
The Kirkpatrick family tree is laden with law enforcement officers, said his wife, Nancy Kirkpatrick of Mineola. The family roster includes an uncle, B.J. Kirkpatrick, a retired deputy chief of the Fort Worth Police Department.
Mr. Kirkpatrick became a Dallas police cadet immediately after he graduated from Grand Prairie High School. He was 19 when he entered the Dallas Police Academy. His father retired the day after his son graduated from the academy.
"When he became a police officer, he was so young that he couldn't even buy his own bullets — legally," his wife said.
Mr. Kirkpatrick started as a patrol officer and advanced to theft detective and assault investigator before becoming a homicide detective, where he spent the majority of his career.
"He was an excellent investigator and interrogator, and he could often get an admission when others may not have," Mrs. Kirkpatrick said.
Mr. Kirkpatrick was always on call. He would get off work at 5 p.m., "and the phone would start ringing at six, 10 or five in the morning," his wife said. "He would spend many days without sleep, but it never bothered him."
The longtime detective solved cases with hard work and demanded the same of the detectives he supervised, Sgt. Lewis said.
Sgt. Lewis recalled investigating the death of an apparent street-level drug dealer, a case with little to go on and where no one was talking to police.
"Every night, he and his guys would go out and question everybody on the corner where they were dealing these drugs," Sgt. Lewis said. "He kind of made a comment to one of the dealers, 'I know you probably don't like us out here.'
"They said, 'No, you're bad for our business.'"
Sgt. Lewis said Mr. Kirkpatrick answered: "Well, get ready, because I'm going to be out here every night talking to you until I get some information."
It wasn't long before police started getting calls that led them to the killer.
"He was persistent and stayed on top of the case," Sgt. Lewis said. "He was able to solve a lot of cases through his hard work. If I or a relative of mine was a victim that's the guy I would want on my case."
Mr. Kirkpatrick — who was the DPD's spokesman to the media on many homicides — was well liked and respected by reporters who worked with him.
He was also a dedicated father and grandfather, his wife said.
Mr. Kirkpatrick was deeply involved in Scouting with his two sons and escorted his daughters to activities including cheerleading competitions.
Mr. Kirkpatrick, an avid angler and hunter, retired to a 30-acre farm in Mineola but soon began experiencing weakness and balance issues that were diagnosed as brain cancer.
In addition to his wife, Mr. Kirkpatrick is survived by two daughters, Stephanie Rauschuber of Corinth and Angela Kirkpatrick of Midlothian; two sons, Robert Kirkpatrick and Billy Kirkpatrick, both of Midlothian; a stepdaughter, Stephanie Wolery of Mesquite; two sisters, Judy Youngs of Keller, and Sandy Bell of Fort Worth; and two grandchildren.
Memorials may be made to neuro-oncology research through the Baylor Health Care System Foundation, 3600 Gaston Ave., Suite 100, Dallas, Texas 75246.