Grand Prairie High School


Class Of 1971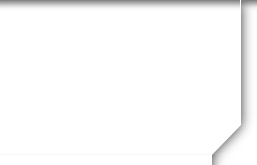 Darlene Saunders Wallace
Profile Updated:
June 30, 2020
| | |
| --- | --- |
| Residing In: | Seminole, OK USA |
| | |
| --- | --- |
| Spouse/Partner: | Dan ... deceased |
| | |
| --- | --- |
| Occupation: | Own and operate Columbus Oil Company in Seminole, OK It is an oil production company |
Children:
I have one daughter, Whitney, born in 1989. She graduated Oklahoma University with a BBA.
She is More…

married to Clinton Reitz an OSU Aerospace & Mechanical Engineer. They have 3 childreen. They currently live in Wichita KS.
Grand Children:
William "Will" Daniel Reitz December 20, 2015
Finley "Finn" Charles Reitz August 2, 2016
Eva Dawn Reitz December 28, 2017
Great Grand Children:
really now?
Hobbies:
West Coast Swing dance, gardening, snow skiing, shooting, flyfishing, traveling
College/Degree (Year):
attended UTA 1970
graduated 1996 Seminole State College
Your favorite teacher(s):
John Dubiski American History 1970 RIP.
Your favorite moment:
Giving natural birth to my daughter.... what a blessing.
Your most embarrassing moment:
After a GPHS dance ... I dropped the key to my car on the front lawn of the high school and it was dark.... I crawled around on my hands and knees looking for them while Mary Shirey kept telling me to get up everyone was looking at me. After about 10 minutes and the key had not been found we went inside to call my mom and let her know what had happened and I needed a key to get home. Upon going inside and freaking out that my mom was going to kill me. I spun around to the telephone and my key fell out of the cuff of my pant leg. Now... how dumb was that?
If you could relive one day in high school, what would it be?:
Do not think I would want to go back for anything.
Your best story from school:
I graduated a year early and got OUT!
What one personal achievement woul you like your classmates to know about you?:
After the death of my husband I took over oil and gas operations company, Columbus Oil Co. After 16 years I have accomplished many victories for our industry. I am currently a second term Chairman for the National Stripper Well Association, am a BOD for Oklahoma Energy Producers Alliance, a BOD for Domestic Energy Producers Alliance and have done numerous TV, newspaper and media interviews for the oil/gas industry.
Major or meaningful events since graduation (jobs, trips, family, etc.) 1971 - 1981:
American Airlines Flight Attendant 1973-1979
Major or meaningful events since graduation (jobs, trips, family, etc.) 1981 - 1991:
Broke, trained and showed horses wining numerous State and National Awards.
Owned and operated a ladies clothing & gift shop.
Had my daughter!... that was really major.
Major or meaningful events since graduation (jobs, trips, family, etc.) 1991 - 2001:
Traveled substantially. Have been to every continent but Antarctica.
Major or meaningful events since graduation (jobs, trips, family, etc.) 2001 - 2011:
I had done many things since my marriage but most were for entertainment as I really didn't have to work. After my husband's untimely death I was faced with the need to make a living. Against everyones advice I decided to run my husbands oil production company. The oil business has always been pretty much a " good ole boy.. Man's world". Now after 16 years I sit on several Oklahoma and one National board representing the oil & gas business. Currently I go to Washington DC 1-2 times a year lobbying for the oil and gas business.

2009 Named to the Hall of Fame at "Seminole Oil Museum"
2009 Board of Director for Oklahoma Independant Oil Producers
Association
2009 Board of Director for Demestic Energy Producers Alliance
Major or meaningful events since graduation (jobs, trips, family, etc.) 2011 - 2021:
2013 Received the "Industry Vision Award" from International Energy
Producers Conference.
2014 Member of the Year for OIPA
2015 Board of Director for the National Stripper Well Association
2016 Chairman of the National Stripper Well Association
2016 Board of Director for Oklahoma Energy Producers Alliance
2016 Chairman of National Stripper Well Association.
2020 Past Chairman of NSWA
List 3 people (with phone and email address) who will know where you are in 5 years:
Kathy Ludwig Kells 1971
Diana Saunders Blank 1967
Both GPHS grads